Intern International is a not-for-profit organisation which has a long-standing reputation in offering safe, meaningful and exciting internship opportunities to young people in the UK. After a tough year due to COVID travel restrictions, the organisation planned to relaunch their international programmes and internships in early 2021. 
As part of a large marketing revamp, Intern International hired me as freelance Marketing Consultant and Graphic Designer to prepare the marketing materials prior to the launch. A new logo and graphic elements were chosen to refresh the visual identity of the brand and attract a younger audience to the internships. ​​​​​​​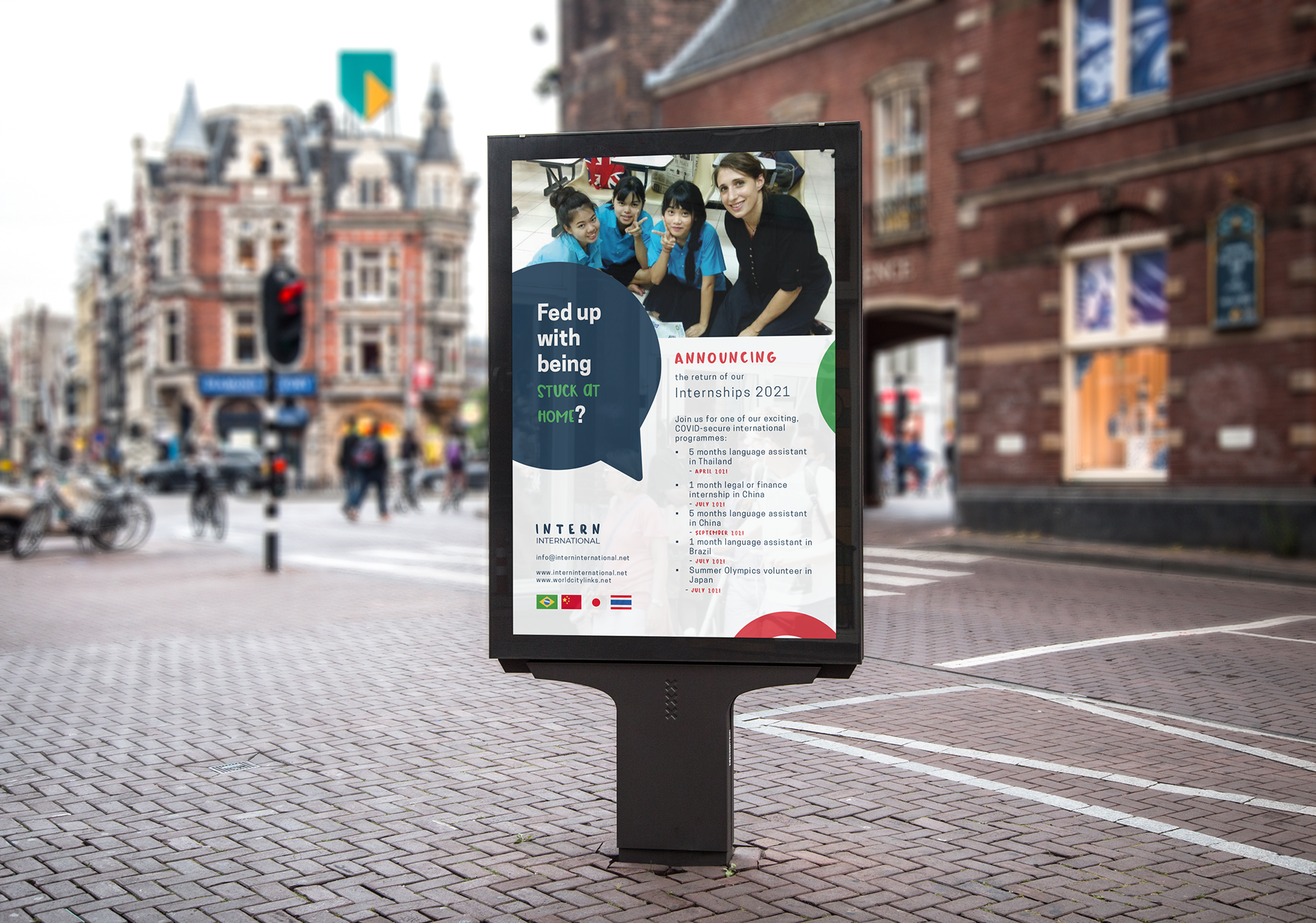 The project scope included a social media strategy, setting up Instagram, LinkedIn and Facebook accounts for the client and devising a social media content plan.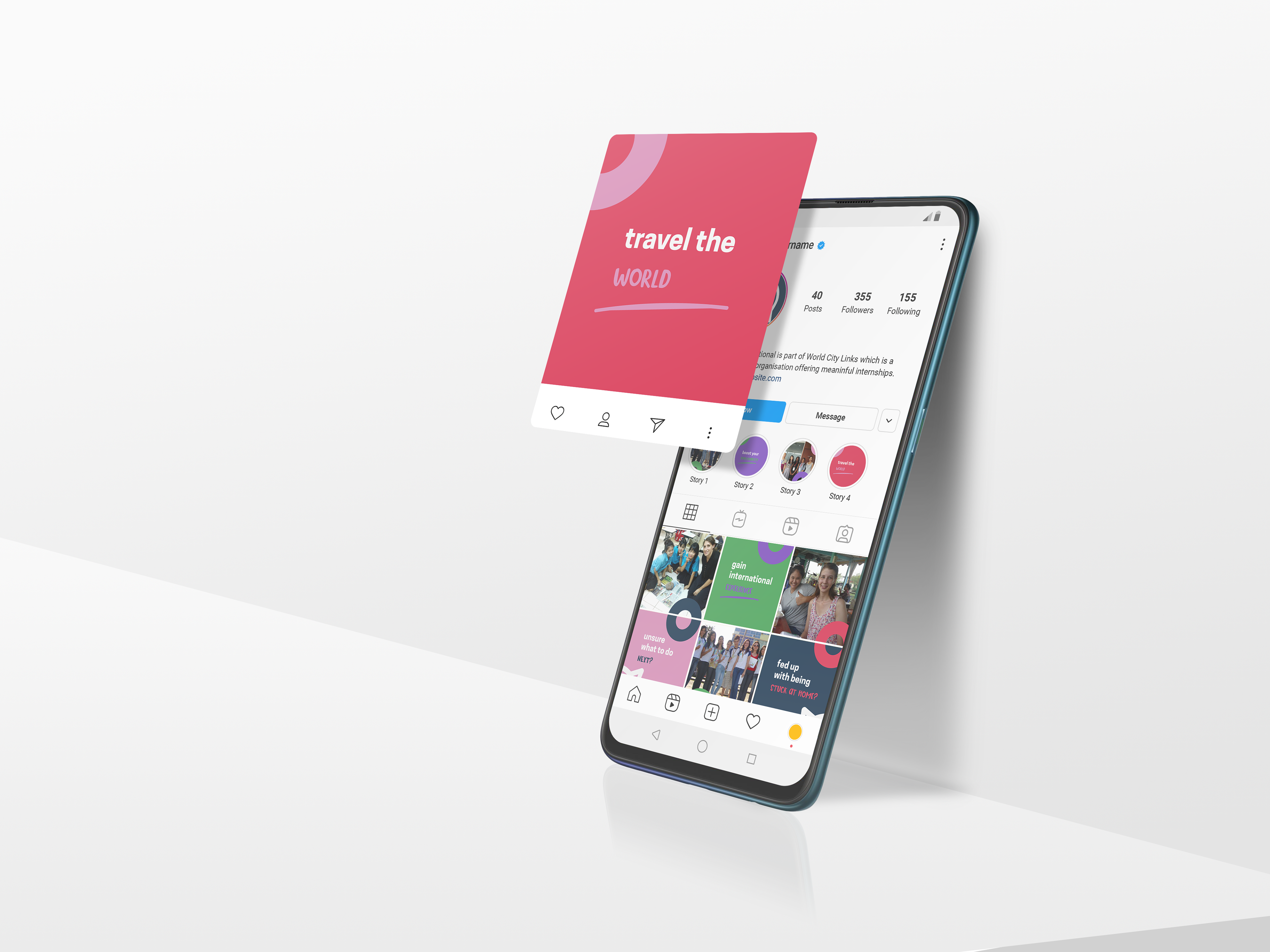 A new website was also needed to represent the new look and feel of the brand along with promotional flyers which could be distributed electronically to universities and colleges in UK.